For those of you who have roamed the halls of our office, you have probably stumbled upon this conference room and wondered: who is Joseph Warren? Following this Memorial Day 2020, we would like to take a moment and share a brief history of this conference room, and the patriot it commemorates: Dr. Joseph Warren.
To quote, "Joseph Warren was an American physician who played a leading role in Patriot organizations in Boston during the early days of the American Revolution, eventually serving as President of the revolutionary Massachusetts Provincial Congress" (https://en.wikipedia.org/wiki/Joseph_Warren).
The article continues: "Warren enlisted Paul Revere and William Dawes on April 18, 1775, to leave Boston and spread the alarm that the British garrison in Boston was setting out to raid the town of Concord and arrest rebel leaders John Hancock and Samuel Adams. Warren participated in the Battles of Lexington and Concord the following day, which are commonly considered to be the opening engagements of the American Revolutionary War."
To those Americans who remember the iconic phrase "the British are coming!" spoken by Paul Revere, it was Dr. Warren who sent Paul Revere on his historic ride.
Sadly, Dr. Warren lost his life on June 17, 1775 in the Battle of Bunker's Hill. We are grateful to display his valor and sacrifice in the painting featured in our conference room, titled The Death of General Warren, by American artist John Trumbull.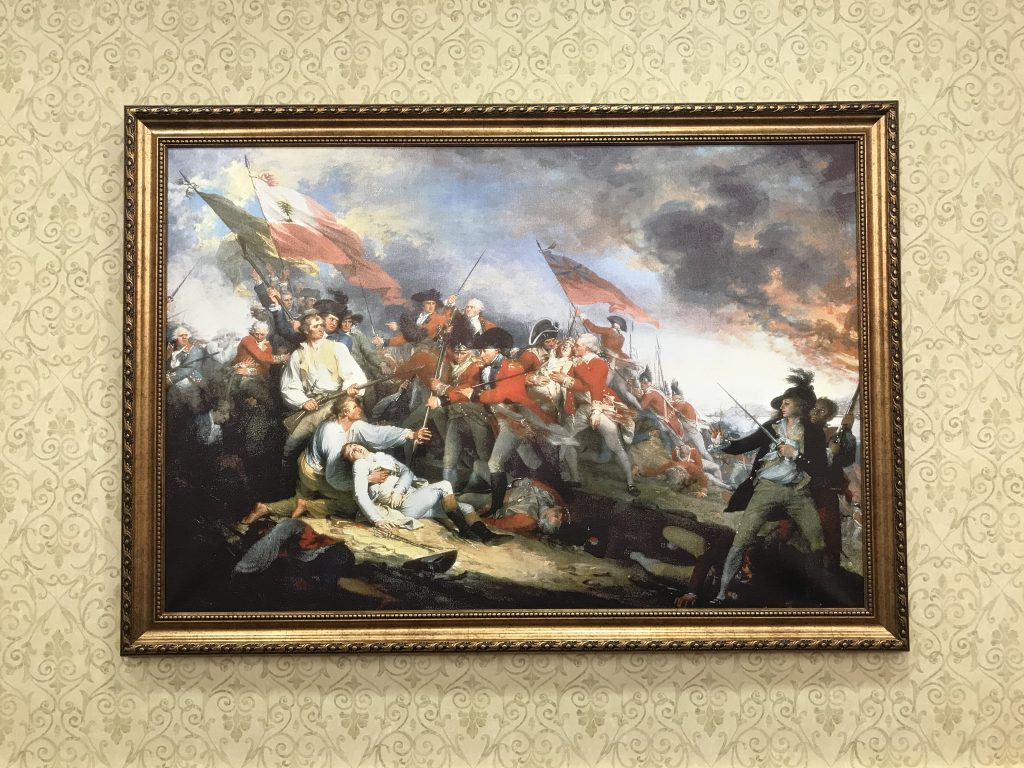 We are honored to be part of a country with such rich heritage and stand atop the shoulders of so many fallen patriots, including Dr. Warren, whom have paid the ultimate sacrifice for the sake of our lives and liberty.