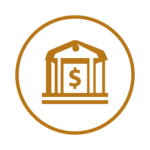 ESTATE PLANNING
ESTATE ADMINISTRATION & PROBATE
Preserve Your Legacy. BMO Law Firm has one of the largest and most successful estate planning legal practices in Southern Utah and South Eastern Nevada. As Estate Law grows continually complex, our estate planning practices are equally diverse in assisting clients with their matters.
In addition, many people believe their circumstances aren't enough to warrant an estate plan, which could not be further from the truth. Most of our estate clients are average people, looking to protect their legacy for their business or family. 
Comprehensive and Diverse Estate Plans

Wills, Trusts: IRA Trusts, Irrevocable Trusts, Living Trusts, Special Needs Trusts.

Powers of Attorney, Health Care Directives

Business Succession Planning

Guardianships and Conservatorships

Asset Protection and Tax Savings

Retirement Planning

Fiduciary Appointments

Elder Law

Lifetime Gift Planning

Probate Procedures
OTHER DISTINGUISHED PRACTICE AREAS