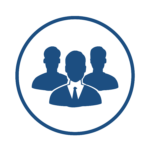 GUARDIANSHIPS AND CONSERVATORSHIPS
Guardianship and conservatorship are the legal processes by which a person can be put in charge of another person's decisions and finances. Typically this happens when someone loses mental capacity and needs assistance with day-to-day functioning and decision-making. This is a process that must be ordered, approved and monitored by a court of law. Usually a family member serves as guardian and conservator but sometimes no family is available or eligible to serve, which is where a professional guardian has true merit.
BMO Law Firm has a Utah State Certified Guardian attorney on staff and provides the only state certified guardianship and conservatorship service in Southern Utah. We are proud to be available for our clients in a service which no other law firm in Southern Utah offers.
DISTINGUISHED PRACTICE AREAS